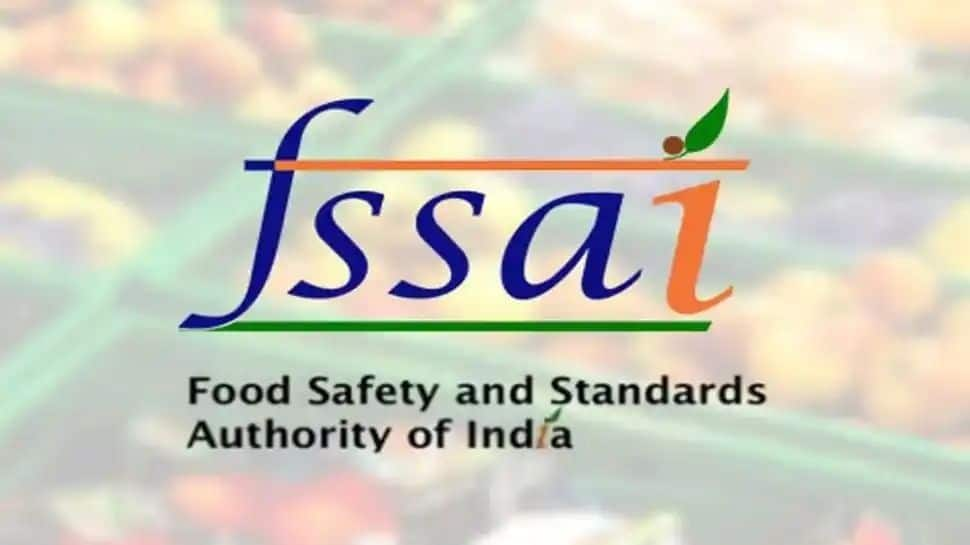 About FSSAI
Food Safety and Standards Authority of India (FSSAI) is a statutory body established under the Ministry of Health & Family Welfare, Government of India.[4] The FSSAI has been established under the Food Safety and Standards Act, 2006, which is a consolidating statute related to food safety and regulation in India.[5][4] FSSAI is responsible for protecting and promoting public health through the regulation and supervision of food safety.[4]
The FSSAI is headed by a non-executive Chairperson, appointed by the Central Government, either holding or has held the position of not below the rank of Secretary to the Government of India.[6] Rita Teaotia is the current Chairperson for FSSAI and Shri Arun Singhal is the current Chief Executive Officer for FSSAI.[7]
The FSSAI has its headquarters in New Delhi. The authority also has 6 regional offices located in Delhi, Guwahati, Mumbai, Kolkata, Cochin, and Chennai.[8] 14 referral laboratories notified by FSSAI, 72 State/UT laboratories located throughout India and 112 laboratories are NABL accredited private laboratories notified by FSSAI.[9][10]
In 2021, to benefit industries involved in manufacturing, handling, packaging and selling of food items, FSSAI decided to grant perpetual licenses to restaurants and food manufacturers on the condition that they file their returns every year.[11]
Recently, The Union Minister for Health and family welfare has released the third state food safety index or together with the launching of 19 mobile food testing vans to support the food safety ecosystem across the country.
About SFSI: The index is developed by the Food Safety and Standards Authority of India and it measures the 5 significant parameters of Food Safety. It includes Compliance, training and capacity building and consumer empowerment, human resource and institutional data, food testing (surveillance and infrastructure). The index is generated with a definitive framework as per the food and safety standards.
Ranking: Below are the rankwise results of the SFSI Large States Gujrat, Kerala, Tamil Nadu Small States Goa, Meghalaya, Manipur UT's J&k, Delhi, Andaman Nicobar
Food safety standards are necessary to ensure that people have access to a sufficient amount of safe food. Food-borne illnesses are harmful to people and are generally not visible with naked eyes. It is caused by viruses, parasites, bacteria, or the presence of any chemical substances that enter the body through contaminated water or food. It has been estimated that over 4,20,000 people around the world die every year by eating such contaminated food. Children under 5 years of age carry nearly 40% of the foodborne disease with nearly 125000 deaths annually. The food safety organization plays a critical role in ensuring that food stays hygienic and safe in each stage right from production to harvest, processing, storage, distribution, and finally at the retail outlet. [17]
Research[edit]
FSSAI has set certain guidelines for food safety research. The Research and Development division is responsible for research with the following objectives:
Generate new knowledge that would help in continuously updating and upgrading food safety standards that are compatible with international organizations
Carry out evidence-based studies for improving or building Rules and regulations.
Quality Assurance[edit]
FSSAI has been mandated to perform various functions related to the quality and standards of food. These functions in addition to others include "Laying down procedure and guidelines for notification of the accredited laboratories as per ISO17025."[27] The FSSAI notified laboratories that are classified as:
State Labs – 72
Referral Labs – 14 [29]
History of FSSAI
FSSAI was established by Former Union Minister Dr Anbumani Ramadoss, Government of India on 5 August 2011 under Food Safety and Standards Act, 2006 which was operationalized in year 2006. The FSSAI consists of a chairperson & 22 members. The FSSAI is responsible for setting standards for food so that there is one body to deal with and no confusion in the minds of consumers, traders, manufacturers, and investors.[12][13] Ministry of Health & Family Welfare, Government of India is the Administrative Ministry of Food Safety and Standards Authority of India.[14][15] The following are the statutory powers that the FSS Act, 2006 gives to the Food Safety and Standards Authority of India (FSSAI).[16]
Framing of regulations to lay down food safety standards
Laying down guidelines for accreditation of laboratories for food testing
Providing scientific advice and technical support to the Central Government
Contributing to the development of international technical standards in food
Collecting and collating data regarding food consumption, contamination, emerging risks, etc.
Disseminating information and promoting awareness about food safety and nutrition in India